Overview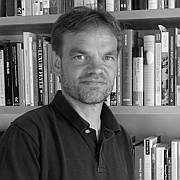 Dr. Uwe Czaniera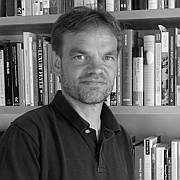 Faculty of Cultural Studies
Department of Philosophy
---
Born in Bremen in 1967, I started studying philosophy there in 1988. I was mainly interested in questions of bioethics, but due to the heated debate around Peter Singer's "Practical Ethics" I developed an interest in the question how to justify moral principles in the first place. Thus I was led into metaethics and the philosophy of science.
From 1993 to 1995 I was involved in the LOGO FILM project. We conducted interviews with major figures in philosophy (Richard Hare, Willard Van Orman Quine, Hans Albert etc.) and assembled them to a film that should give a vivid picture of the methods and point of analytic philosophy. You may view the film online:
Teil I: Was machen Philosophen?
Teil II: Die Geschichte der Analytischen Philosophie
Teil III: Anwendung - Künstliche Intelligenz
Teil IV: Anwendung - Ethik
Teil V: Logik - Begründung - Erklärung
Teil VI: Warum Philosophie?
I came to Bayreuth in 1996 where I completed my Ph.D. thesis in 2000. The resulting book Gibt es moralisches Wissen? (Is there Moral Knowledge?) is concerned with the so-called "cognitivism debate" in metaethics. It argues that although there is no moral knowledge in a sense that may be compared to scientific knowledge, it may well be possible to distinguish between reasonable and non-reasonable moral principles. The heroes of this book are David Hume and Richard Hare.
Since 2000 I have been deeply involved in the development of the P&E programme. I have always been convinced that a well-run P&E programme could contribute much not only to the academic, but also to the real world. I am very much at home in the P&E engine room.
Research
My main areas are:
General Philosophy of Science (Verificationism, Critical Rationalism, Coherentism)
Theories of Ethics (Consequentialism, Deontologism, Virtue Ethics)
Metaethics (Cognitivism vs. Noncognitivism)
Other topics I am interested in:
Philosophy of Mind
Special questions in the Philosophy of Science (Science vs. Pseudo-Science, History of the Natural Sciences, Relation between the Natural Sciences and Philosophy, Role of Thought Experiments)
Bioethics
If you would ask me to recommend some authors in philosophy, I would name David Hume, Ludwig Wittgenstein, Karl Popper, John Leslie Mackie, Simon Blackburn, Richard Hare and Gerhard Vollmer.
Teaching
You find my current and past courses on the P&E intranet.
Han shoots first!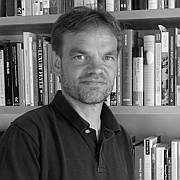 Faculty of Cultural Studies
Department of Philosophy
---
Publications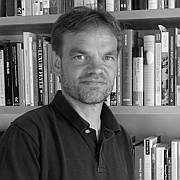 Faculty of Cultural Studies
Department of Philosophy
---
Dr. Uwe Czaniera
Lecturer
Office

Building GW II, room 01.03
Universität Bayreuth
Universitätsstr. 30
95447 Bayreuth
Postal address
Universität Bayreuth
Institut für Philosophie
95440 Bayreuth
Phone: +49 (0)921 / 55-4162
E-mail: Uwe.Czaniera@uni-bayreuth.de