Team > Prof. Dr. Rudolf Schüßler
Overview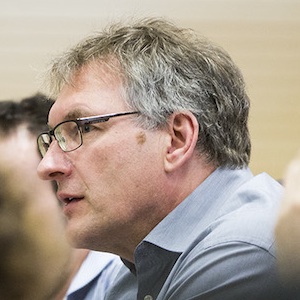 Prof. Dr. Rudolf Schüßler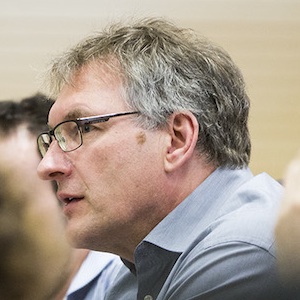 Faculty of Cultural Studies
Chair of Philosophy II
---
Schwerpunkte
Historisch
Scholastik der frühen Neuzeit (Kasuistik, soziale Epistemologie), Kant
Systematisch
Praktische Ethik, Klima-Ethik, Ethik und Verhandlungslehre
Aktuelle Projekte
BMBF-Projekt: Sozialpolitische Konsequenzen der Energiewende in Deutschland (SoKo Energiewende), AP 1 Definition von Verteilungseffekten und Diskussion des Gerechtigkeitsbegriffes in Zusammenhang mit der Energiepolitik (01UN1204E) (August 2013–Juli 2016)

Opus Magnum Stipendium der Volkswagenstiftung (April 2015–März 2017)
Buch-Projekt: The Retreat from Authority – Scholastic Social Epistemology in the Age of Reason
BMBF-Projekt: Integrierte Analyse einer grünen Transformation (InTrans), AP1 Grundlagen historischer und prozessualer Gerechtigkeit (InTrans 01UT1411C) (Juni 2015–Mai 2018)
Mitarbeit in der Gruppe "Processes of International Negotiations" (PIN) am Netherlands Institute of International Relations
Mitgliedschaften
Deutsche Gesellschaft für Philosophie, Gesellschaft für analytische Philosophie,

European Society for Early, Modern Philosophy (ESEMP), Verein für Socialpolitik/Wirtschaftsethischer Ausschuss, Steering Committee der Gruppe

"Processes of International Negotiation", International Advisory Board des Journals

"International Negotiation", Assoziierter Forscher am Netherlands Institute of International Relations
Curriculum vitae
1979
Abitur
1981-1985
Universität Giessen (Doppel-)Studium der Volkswirtschaftslehre (Diplom), Soziologie (1. Hauptfach M.A.-Studiengang) und Philosophie (2. Hauptfach M.A.-Studiengang)
1985
Vordiplom in VWL; M.A.-Abschluss in Soziologie
1986-1989
Ludwig-Maximilians-Universität München Wissenschaftlicher Mitarbeiter am Institut für Soziologie
1989
Promotion zum Dr. rer. pol. an der Ludwig-Maximilians-Universität München mit "magna cum laude".
1989-1991
Wissenschaftlicher Mitarbeiter im Fach Philosophie der Universität-GH-Duisburg
1991-1996
Wissenschaftlicher Assistent (C1) im Fach Philosophie an der Universität-GH-Duisburg
1995
Habilitation in Philosophie mit der Arbeit "Untersuchungen zur semantischen Unbestimmtheit"
1996-2001
Oberassistent am Fach Philosophie der Gerhard-Mercator-Universität-GH-Duisburg
seit 2001
Professor (C4/W3) für Philosophie, Universität Bayreuth
Teaching
For my current and past courses, please see the P&E intranet.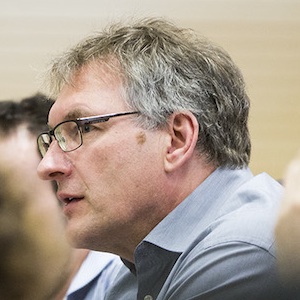 Faculty of Cultural Studies
Chair of Philosophy II
---
Prof. Dr. Rudolf Schüßler
Professor
Office
Building GW II, room 1.16
Universität Bayreuth
Universitätsstr. 30
95447 Bayreuth
Postal address
Universität Bayreuth
Institut für Philosophie
95440 Bayreuth
Phone: +49 (0)921 / 55-4158
E-mail: rudolf.schuessler@uni-bayreuth.de