Team > Prof. Dr. Julian Fink
Overview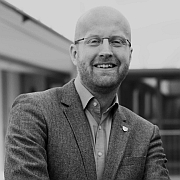 Prof. Dr. Julian Fink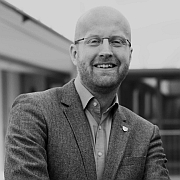 Faculty of Cultural Studies
Professorship for Practical Philosophy
---
Julian Fink is Professor of Practical Philosophy at the University of Bayreuth. He is also the Co-Director of the Philosophy & Economics (P&E) MA Programme and the MA Programme's Chair of the Exam Board. Julian is a Research Affiliate at the Centre of the Study of Mind in Nature (CSMN) at the University of Oslo.
Julian earned his BPhil (2005) and DPhil (2010) in Philosophy from the University of Oxford (under the supervision of John Broome and Krister Bykvist) and his BA (2003) in P&E from Bayreuth (as P&E's fifth graduate). Prior to joining Bayreuth in 2017, he was a SNF Research Fellow at the University of Berne (2014-17), Assistant Professor of Philosophy at the Frankfurt School of Finance & Management (2016), Member and International Fellow at the Slovak Academy of Sciences (2014-15), Lecturer in P&E at Bayreuth (2013-14), ERC Research Fellow at the University of Vienna (2010-13) and Norwegian Research Council Fellow at the CSMN at the University of Oslo (2009-10). He held visiting professorships at the Universities of Vienna (2016) and Graz (2014), as well as P&E's Adam Smith Guest Professorship at Bayreuth (2012-13).
Areas of Specialisation
Rationality, Reasoning, Normativity. Theoretical Ethics. The Nature of Nazi Law.
Areas of Competence
Meta-, Applied, and Business Ethics. Political and Legal Philosophy. The Philosophy of Institutional Economics.
Teaching
For my current and past courses, please see the P&E intranet.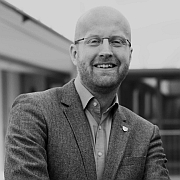 Faculty of Cultural Studies
Professorship for Practical Philosophy
---
Publications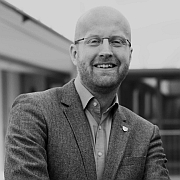 Faculty of Cultural Studies
Professorship for Practical Philosophy
---
Prof. Dr. Julian Fink
Professor
Office
Building GW II, room 1.01
Universität Bayreuth
Universitätsstr. 30
95447 Bayreuth
Postal address
Universität Bayreuth
Institut für Philosophie
95440 Bayreuth
Phone: +49 (0)921 / 55-4124
E-mail: Julian.Fink@uni-bayreuth.de