Team > Prof. Dr. Cristina Borgoni Gonçalves
Overview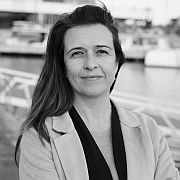 Prof. Dr. Cristina Borgoni Gonçalves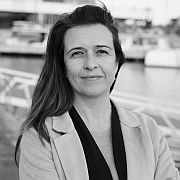 Faculty of Cultural Studies
Professorship for Epistemology
---
Prof. Borgoni (Ph.D. 2009, University of Granada) is Professor of Epistemology at the University of Bayreuth since February 2018. Her fields of specialization are epistemology and philosophy of mind and her research focuses on two major issues, namely, the nature of beliefs and accounts of self-knowledge. Prof. Borgoni has published a number of works in top ranked philosophical journals. She has a series of published papers on the nature of dissonance and implicit cognitions, and also a number of papers on different models of self-knowledge. Prof. Borgoni is currently developing an account of the phenomenon of first-person authority and its relationship with personhood. She has a parallel work in progress on the epistemic failures of prejudices, including implicit biases.
Before coming to Bayreuth, Prof. Borgoni held academic positions at the University of Graz (assistant professor, 2013-2017), UCLA (postdoctoral researcher and teaching assistant, 2011-2013), and UCL (postdoctoral researcher 2010). Her thinking is influenced by her former teachers and supervisors, Tyler Burge, Lucy O'Brien and Manuel de Pinedo.
Areas of Specialization
Epistemology and Philosophy of Mind: self-knowledge, beliefs, rationality, cognitive dissonance, fragmentation, implicit bias.
Areas of Competence
Philosophy of Language, Philosophy of Psychology
Teaching
For my current and past courses, please see the P&E intranet.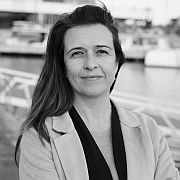 Faculty of Cultural Studies
Professorship for Epistemology
---
Publications
2020
The Fragmented Mind
publ: Borgoni, Cristina; Kindermann, Dirk; Onofri, Andrea
Oxford : Oxford University Press, 2020

Borgoni, Cristina
Rationality in Fragmented Belief Systems
In: Borgoni, Cristina ; Kindermann, Dirk ; Onofri, Andrea(ed.): The Fragmented Mind - Oxford: Oxford University Press, 2020

2018
Borgoni, Cristina
Authority and Attribution : the Case of Epistemic Injustice in Self-Knowledge
in Philosophia (2018) . - pp. 1-9
doi:10.1007/s11406-018-0002-x ...

Borgoni, Cristina
Basic self-knowledge and transparency
in Synthese vol. 195 (2018) issue 2. - pp. 679-696
doi:10.1007/s11229-016-1235-5 ...

Borgoni, Cristina
Unendorsed Beliefs
in Dialectica vol. 72 (2018) issue 1. - pp. 49-68
doi:10.1111/1746-8361.12220 ...

2017
Borgoni, Cristina; Luthra, Yannig
Epistemic akrasia and the fallibility of critical reasoning
in Philosophical Studies vol. 174 (2017) issue 4. - pp. 877-886
doi:10.1007/s11098-016-0711-6 ...

2016
Borgoni, Cristina
Dissonance and Irrationality : A Criticism of The In-Between Account of Dissonance Cases
in Pacific Philosophical Quarterly vol. 97 (2016) issue 1. - pp. 48-57
doi:10.1111/papq.12039 ...

2015
Borgoni, Cristina
Brueckner, Anthony ; Ebbs, Gary: Debating Self-Knowledge. Cambridge, 2012
Australasian Journal of Philosophy
2015
doi:10.1080/00048402.2014.974632 ...

Borgoni, Cristina
Dissonance and Doxastic Resistance
in Erkenntnis vol. 80 (2015) issue 5. - pp. 957-974
doi:10.1007/s10670-014-9691-0 ...

Borgoni, Cristina
Dissonance and Moorean Propositions
in Dialectica vol. 69 (2015) issue 1. - pp. 107-127
doi:10.1111/1746-8361.12095 ...

Borgoni, Cristina
Epistemic akrasia and mental agency
in Review of Philosophy and Psychology vol. 6 (2015) issue 4. - pp. 827-842
doi:10.1007/s13164-014-0205-4 ...

Borgoni, Cristina
On knowing one's own resistant beliefs
in Philosophical Explorations vol. 18 (2015) issue 2. - pp. 212-225
doi:10.1080/13869795.2015.1032325 ...

2011
Borgoni, Cristina
El origen de lo mental : la percepción como género psicológico
Teorema
2011
https://dialnet.unirioja.es/descarga/articulo/4243 ...
reviewed: Burge, Tyler: Origins of Objectivity. Oxford, 2010

2009
Borgoni, Cristina
Cuando el externalismo y el auto-conocimiento privilegiado son compartibles o no
in Episteme vol. N.S. 29 (2009) issue 1. - pp. 1-34

Borgoni, Cristina; Souza, Herivelto
Davidson's Externalisms
in Universitas Philosophica vol. 26 (2009) issue 53. - pp. 65-87

Borgoni, Cristina
En casa, en el mundo : el externismo global constitutivo
in Teorema vol. 28 (2009) issue 3. - pp. 151-171

2008
Borgoni, Cristina
Interpretando la Paradoja de Moore : la irracionalidad de una oración mooreana
in Theoria vol. 23 (2008) issue 2. - pp. 145-161
doi:10.1387/theoria.392 ...

Borgoni, Cristina
Wittgensteins Externalism Getting Semantic Externalism through the Private Language Argument and the Rule-Following Considerations
In: Hieke, Alexander(ed.): Reduction and elimination in philosophy and the sciences : Papers of the 31st International Wittgenstein Symposium - Kirchberg am Wechsel: Österr. Ludwig-Wittgenstein-Ges., 2008. - pp. 26-28 . - (Contributions of the Austrian Ludwig Wittgenstein Society; 16)

2006
Borgoni, Cristina
Davidson on Intercultural Dialog
In: Gasser, Georg(ed.): Kulturen: Konflikt, Analyse, Dialog : Beiträge des 29. Internationalen Wittgenstein Symposiums - Kirchberg am Wechsel: Österr. Ludwig-Wittgenstein-Ges., 2006. - pp. 47-49 . - (Contributions of the Austrian Ludwig Wittgenstein Society; 14)

2004
Borgoni, Cristina; Pedroso, Makmiller
Is Nagel Davidsonible?
In: Marek, Johann Christian(ed.): Experience and analysis : Papers of the 27th International Wittgenstein Symposium - Kirchberg am Wechsel: Österr. Ludwig-Wittgenstein-Ges., 2004. - pp. 52-54 . - (Contributions of the Austrian Ludwig Wittgenstein Society; 12)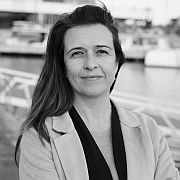 Faculty of Cultural Studies
Professorship for Epistemology
---
Prof. Dr. Cristina Borgoni Gonçalves
Professor / Head of Department
Office
Building GW II, room 01.22
Universität Bayreuth
Universitätsstr. 30
D-95447 Bayreuth
Postal address

Universität Bayreuth
Institut für Philosophie
D-95440 Bayreuth
Phone: +49 (0)921 / 55-4145
E-mail: cristina.borgoni@uni-bayreuth.de
Homepage: crisborgoni.com