Team > Prof. Dr. Johanna Thoma
Overview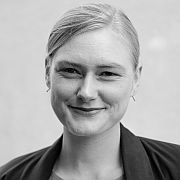 Prof. Dr. Johanna Thoma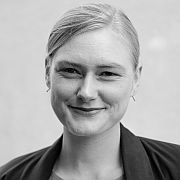 Faculty of Cultural Studies
Chair of Ethics
---
I joined the University of Bayreuth as Professor for Ethics in 2023. My work falls at the intersection of philosophy, economics, and public policy. I am interested both in how philosophy can enrich economics and the policy sciences, by offering reflection on their methods and moral commitments, and in how philosophy can be enriched by incorporating insights and methods from these sciences.
Before joining the University of Bayreuth, I was Associate Professor in the Department of Philosophy, Logic and Scientific Method at the London School of Economics and Political Science (LSE), where I worked since 2016. In addition, I was a Visiting Researcher at the Oxford Global Priorities Institute (2022), and at the Freiburg Institute for Advanced Studies (2019). I completed my PhD in Philosophy at the University of Toronto in 2017, having previously studied at Erasmus University Rotterdam, the University of Oxford, and (as visitor) at the University of Konstanz, the Munich Center for Mathematical Philosophy (MCMP), and Stanford University.
I remain a Visiting Professor at the LSE and am an External Member of the MCMP. Moreover, I am Book Reviews Editor at Economics&Philosophy, Senior Co-Chair of the Women's Caucus of the European Philosophy of Science Association (EPSA), and a Board Member of the International Network for Economic Method (INEM).
Areas of Expertise
Ethics, Practical Rationality, Decision and Game Theory, Philosophy of Public Policy, Philosophy of Economics, Values in Science.
To find out more about me, my research, talks, and public outreach, please visit my personal website.
Teaching
For my current and past courses, please see the P&E intranet (link pending).
Supervision
I supervise bachelor and master theses on topics in ethics, philosophy of public policy, decision theory and philosophy of economics. If you would like to write a thesis with me as your main supervisor you should take at least one course with me first.
I also supervise PhD candidates. Any interested and qualified students are very welcome to get in touch with me via email.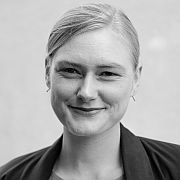 Faculty of Cultural Studies
Chair of Ethics
---
Prof. Dr. Johanna Thoma
Professor
Office
Building GW II, room 01.20
Universität Bayreuth
Universitätsstr. 30
95447 Bayreuth
Postal address
Universität Bayreuth
Institut für Philosophie
95440 Bayreuth
Phone: +49 (0)921 / 55-4163
E-mail: Johanna.Thoma@uni-bayreuth.de
Homepage: johannathoma.com/

office hours: Mon 3-5 pm