Team > Alessandra Marra (MA)
Overview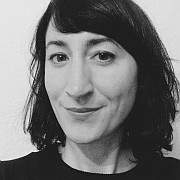 Alessandra Marra (MA)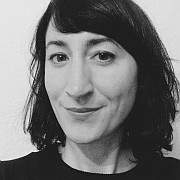 Faculty of Cultural Studies
Department of Philosophy
---
I am a Lecturer at the Philosophy Department of Bayreuth University.
Before joining Bayreuth, I was a PhD student at the Tilburg Center for Logic, Ethics and Philosophy of Science (TiLPS), Tilburg, the Netherlands. My dissertation will be defended in 2018.
During my graduate studies, I visited the University of California Berkeley (US) and the University Paris 1 (FR). I hold an MSc in Logic from the Institute of Logic, Language and Computation (ILLC), University of Amsterdam, and a BA and MA in Philosophy from the University Ca' Foscari Venice (IT).
My work is mostly in the philosophical logic, philosophy of language, and practical philosophy. I am interested in questions about deontic reasoning and its relation to practical rationality, and in how philosophy of language and linguistics can help us addressing puzzles about, among others, modals and conditionals.
Areas of Specialization: Philosophical Logic (esp. Deontic Logic), Philosophy of Action, Formal Semantics
Areas of Competence: Philosophy of Language, Metaethics, (Formal) Epistemology
Teaching
For my current and past courses, please see the P&E intranet.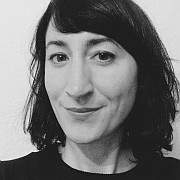 Faculty of Cultural Studies
Department of Philosophy
---
Alessandra Marra (MA)
Lecturer (fixed term)
Office

Building GW II, room 1.02
Universität Bayreuth
Universitätsstr. 30
95447 Bayreuth
Postal address

Universität Bayreuth
Institut für Philosophie
95440 Bayreuth
Phone: +49 (0)921 / 55-4231
E-mail: Alessandra.Marra@uni-bayreuth.de