Team > Prof. Dr. Doris Gerber
Overview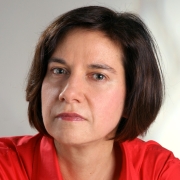 Prof. Dr. Doris Gerber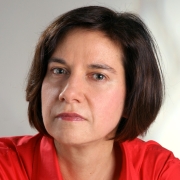 Faculty of Cultural Studies
Chair of Political Philosophy
---
I studied first educational science and after that philosophy and history at the University of Tübingen. In Tübingen I also received the PhD (2001) and the Habilitation (2010) in philosophy. In Bayreuth I currently replace the professorship for Practical Philosophy (so-called Vertretungsprofessur). Before coming to Bayreuth I have replaced in recent years chairs in philosophy at the Universities of Tübingen, Bielefeld, Jena and Stuttgart.
Areas of Competence
Action theory
Social philosophy and social ontology
Philosophy of history
Political philosophy
Ethics and applied ethics
Philosophy of human and social sciences
Philosophy of language
Current research project
My current research project deals with the problem of collective responsibility. I want to analyse different kinds of normative responsibility, namely retrospective as well as prospective responsibility and moral as well as social, political, legal and corporate responsibility in the context of complex social and collective action situations. Two premises are crucial for my account: First, I presuppose that collective action is a real and irreducible part of the social world and that the reality and irreducibility of collective responsibility is justified by this fact. Second, I assume that the question concerning the bearer of collective responsibility and the question concerning the conditions for the ascription of collective responsibility should be taken apart, because both questions can have different answers in relation to the different kinds of normative responsibility.
Teaching
For my current and past courses, please see the P&E intranet.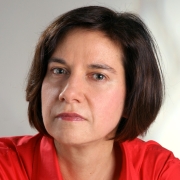 Faculty of Cultural Studies
Chair of Political Philosophy
---
Prof. Dr. Doris Gerber
Professor (deputy)
Office
Office hours: Wednesday, 01.08. and 29.08.: 14:00 - 16:00
Building GW II, room 1.09
Universität Bayreuth
Universitätsstr. 30
95447 Bayreuth
Postal address
Universität Bayreuth
Institut für Philosophie
95440 Bayreuth
Phone: +49 (0)921 / 55-4153
E-mail: doris.gerber@uni-tuebingen.de