Team > Prof. Dr. Cristina Borgoni Gonçalves
Overview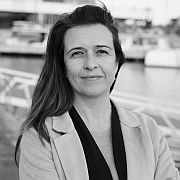 Prof. Dr. Cristina Borgoni Gonçalves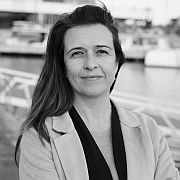 Faculty of Cultural Studies
Professorship for Epistemology
---
Prof. Borgoni (Ph.D. 2009, University of Granada) is Professor of Epistemology at the University of Bayreuth since February 2018. Her fields of specialization are epistemology and philosophy of mind and her research focuses on two major issues, namely, the nature of beliefs and accounts of self-knowledge. Prof. Borgoni has published a number of works in top ranked philosophical journals. She has a series of published papers on the nature of dissonance and implicit cognitions, and also a number of papers on different models of self-knowledge. Prof. Borgoni is currently developing an account of the phenomenon of first-person authority and its relationship with personhood. She has a parallel work in progress on the epistemic failures of prejudices, including implicit biases.
Before coming to Bayreuth, Prof. Borgoni held academic positions at the University of Graz (assistant professor, 2013-2017), UCLA (postdoctoral researcher and teaching assistant, 2011-2013), and UCL (postdoctoral researcher 2010). Her thinking is influenced by her former teachers and supervisors, Tyler Burge, Lucy O'Brien and Manuel de Pinedo.
Areas of Specialization
Epistemology and Philosophy of Mind: self-knowledge, beliefs, rationality, cognitive dissonance, fragmentation, implicit bias.
Areas of Competence
Philosophy of Language, Philosophy of Psychology
Teaching
For my current and past courses, please see the P&E intranet.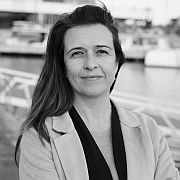 Faculty of Cultural Studies
Professorship for Epistemology
---
Prof. Dr. Cristina Borgoni Gonçalves
Professor
Office
Building GW II, room 01.22
Universität Bayreuth
Universitätsstr. 30
D-95447 Bayreuth
Postal address

Universität Bayreuth
Institut für Philosophie
D-95440 Bayreuth
Phone: +49 (0)921 / 55-4145
E-mail: cristina.borgoni@uni-bayreuth.de
Homepage: crisborgoni.com