Team > Dr. Ewa Wyrębska-Đermanović
Overview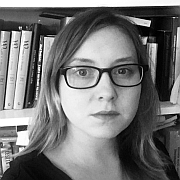 Dr. Ewa Wyrębska-Đermanović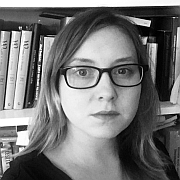 Faculty of Cultural Studies
Junior Professorship of Political Philosophy
---
I am a Postdoc in Political Philosophy working in the research project "Kant's Doctrine of Right and Contemporary Global Challenges" under the supervision of Prof. Dr. Alice Pinheiro Walla. My postdoc is funded by a Bavarian Gender Equality Grant. The aim of my project is to investigate the specific relation between rational principles and empirical facts determining the human condition, which I take to be the very foundation of both private and public right in Kant's legal theory. Establishing the character of this connection will then lead to a more accurate application of Kant's philosophy to contemporary global issues such as global justice, global governance and the cosmopolitan right to visit (Besuchsrecht).
I studied international relations and philosophy in Lodz, Bonn, Kaiserslautern and Providence. I obtained my Ph.D. in 2015 from University of Lodz, Poland, with the dissertation "The Project of International Rightful Condition in Kant's Philosophy of Right". Until the end of September 2018, I worked as a research adjunct and lecturer at the University of Lodz.
Research
My research interests encompass Kant's practical philosophy, contemporary social and political philosophy (especially the thought of Jürgen Habermas) and teaching philosophy to children and young people.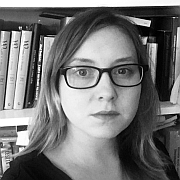 Faculty of Cultural Studies
Junior Professorship of Political Philosophy
---
Dr. Ewa Wyrębska-Đermanović
Postdoctoral researcher
Office

Building GW II, room tba
Universität Bayreuth
Universitätsstr. 30
95447 Bayreuth
Postal address
Universität Bayreuth
Institut für Philosophie
95440 Bayreuth
Phone: tba
E-mail: ewa.wyrebska@gmail.com