Overview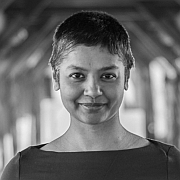 Dr. Tanu Biswas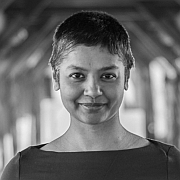 Faculty of Cultural Studies
Junior Professorship of Political Philosophy
---
I am a post-doctoral researcher under Prof. Dr. Alice Pinheiro Walla. I hold a M.A. Philosophy from the University of Pune and an M.Phil Childhood Studies from the Norwegian University of Science and Technology. My doctoral degree Ph.D. General Pedagogy has been defended and passed at the University of Bayreuth.
In my Post-Doc project I will identify and elaborate the adultist argumentations observed in public sphere responses to Greta Thunberg's civil disobedience. This project builds upon the theoretical lens of Childism and is critical towards western enlightment ideals (e.g. Kant). It aims towards contributing to critical discussions in Philosophy of Education and Childhood Studies.
I am also member of the advisory board of The Childism Institute at Rutgers University Camden, dedicated to challenging children's historical marginalization by transforming scholarly and social norms.